Documents
List of Documents

After clicking on the "Documents" tab the user will be taken to the Document List Page. This shows all the documents that are available for editing within the system.
Entering and Updating Text
To enter or modify the text for a document, tick the "Select" box for the required document, and then click the "Maintain Text" button.
If text has not previously been entered for the document type the screen will be blank, allowing text to be entered. If the text has previously been entered, it will be displayed and can be edited accordingly.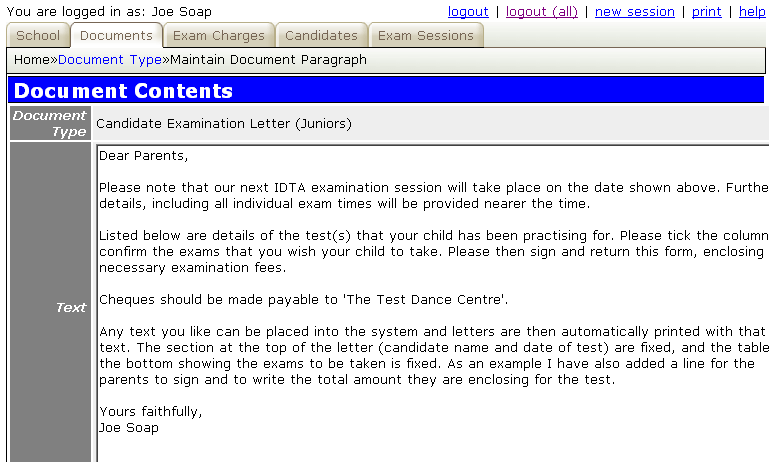 The screen contains the following buttons:
| Button | Action |
| --- | --- |
| Submit | Clicking Submit will save the changes made on the screen. |
| Delete | This will delete text for the current document. |
| Clear | This will clear all the details on the screen allowing a fresh start. The existing text will not be deleted from the system until the Submit or Delete buttons are pressed. |
| Cancel | This will close the screen without saving any changes made since the last Submit operation. |