System Logon
Log in to MedalTest Organiser is by the logon screen that is found on the home page of www.medaltest.com. A registered user enters their valid email address and password at this screen.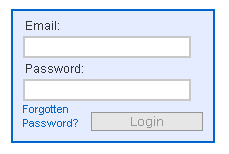 If either the Email Address does not exist or the Password is invalid the error message "Security violation" will be displayed on the secondary login screen. The user can try again from this screen.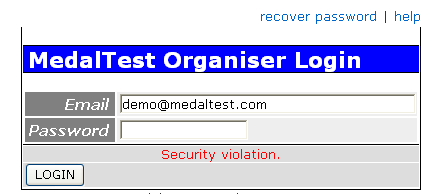 Also from here, if the user cannot remember their password they may use the "recover password" link to activate the Retrieve Password screen.
If valid details are entered then the user will be taken to the Home Page.